About Weatherization Plus
Weatherization Plus believes in the importance of home energy efficiency, and we will do whatever it takes to give you a more comfortable and affordable home. No one should have to live in a home environment they can't control and that costs them an exorbitant amount on utilities! Our insulation services – designed with the help of Dr. Energy Saver – are proven to perform in any home.
But good products are nothing without a great team to install them, and that's why Weatherization Plus focuses on employee training and knowledge as well. We also take our customer satisfaction very seriously, and we want you to be 100% pleased with the results in your home. We're readily available to talk to you, and we're more than happy to answer and questions you might have. If you're looking for high-quality insulation, you won't find a better option than Weatherization Plus!
About the Owner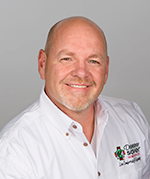 Brian Padgett
Brian Padgett has had extensive leadership position both inside and outside of the construction industry. He was a manager at his family's business, Stony's in Versailles, for 12 years before switching to sales for the next 8 years. He then worked for his mother's interior design company, where Brian completed remodeling, painting, and other projects for the next 6 years.
Brian got into the energy saving industry when he started working for the federal Weatherization Assistance Program (WAP). When his wife was employed with a Community Action agency, he was contracted to do energy saving installations for one of the programs that the organization offered. From there, he went on to work with local utility companies, making homes more comfortable and efficient for their customers, before opening Weatherization Plus!
Outside of work, Brian enjoys spending time with his wife and children. He also likes riding horses, going hunting, and doing anything outdoorsy!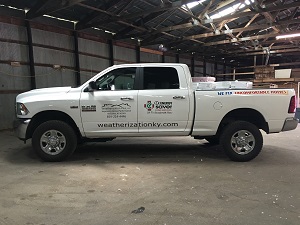 Our History
Weatherization Plus moved from a small office building in October 2015 to an office location with a 10,000 square foot warehouse that houses our materials and company trucks. Our growth has allowed us to tackle even larger projects, including working with the federal weatherization program in Kentucky. We are currently working with two large utility companies in the area!
A Growing Local Company
Our company is located in the heart of thoroughbred country in the lovely town of Versailles, KY. Our business, being centrally located, allows us to cover many of our surrounding counties, like Fayette, Scott and Franklin counties. This means we can easily come to your home, listen to the problems you're having with your home, and present you with the solutions that will make your home more comfortable!
In 2015, Weatherization Plus completed 1,300 jobs for customers throughout the great state of Kentucky! We have had no turnover in our employee workforce and posted no advertising to find our current employees. In fact, at the end of the day, many of our guys hang out and talk shop. From December 2014 to June 2015, we have added 15 employees, five box trucks and two pickup trucks! Our company is better equipped than ever to handle your home's energy performance needs, and we have a dedicated crew waiting to get the job done!
If you are in the Central Kentucky area, you'll see us driving by going to meet with people who are living in uncomfortable homes. If your home is uncomfortable and you want it fixed, give us a call!
Affiliations
Authorized Dr. Energy Saver Dealer

Better Business Bureau

Building Performance Institute (BPI)

Lexington-Bluegrass Association of Realtors (LBAR)

Woodford County Chamber of Commerce

Home Builder's Association of Lexington

Reliable Home Inspection

BPI Certified
See All Affiliates